1. Submit to the Conference

All papers will be reviewed by two or three expert reviewers from the conference committees. After a careful reviewing process, all accepted papers will be published in the SHS Web of Conferences (ISSN: 2261-2424), and submitted to CPCI, CNKI for indexing.

ICSSED 2016 丨Index
ICSSED 2017 丨Index
ICSSED 2018 丨Index
ICSSED 2019 丨Index
2. ICSSED 2023 Cooperative English General Journal
(Please fill in the recommendation code [L977] when submitting the manuscript, and enjoy priority review and acceptance)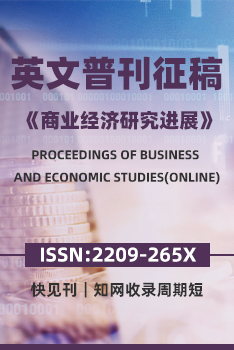 Journal name: Progress in Business and Economic Research
Advances in Business and Economics Research Online ISSN: 2209-265X is a peer-reviewed, open-access international journal focusing on the theoretical and applied research of corporate and financial behavior. The journal is dedicated to advancing research in the fields of business economics and management.
Call for papers: business theory; accounting and financial management; economics; trade; capital market; e-commerce; human resource management and organizational behavior; information management; business management; strategy and innovation; marketing and retailing, other economic directions are available . Articles indexed by this journal will be submitted to Google Scholar for indexing.
Contribution method: click
For more details, please contact Mr. Li WeChat: 13922157154
3. Submit to the SCI Journal
Excellent papers will be recommended directly to the following or other suitable SCI journals.
Journal 1:Sustainable Cities and Society(ISSN: 2210-6707,IF=4.624, 专刊)
Journal 2:Electronic Commerce Research(ISSN: 1572-9362, IF=1.94, 正刊)
Journal 3:Journal of Organizational Computing and Electronic Commerce(ISSN:1091-9392, IF=1.4, 正刊)
Note: All submitted articles should report original results, experimental or theoretical, not previously published or being under consideration for publication elsewhere. Articles submitted to the conference should meet these criteria. We firmly believe that ethical conduct is the most essential virtue of any academics. Hence, any act of plagiarism or other misconduct is totally unacceptable and cannot be tolerated.